by Dr. Kim Redman
as published in SNAPD Aurora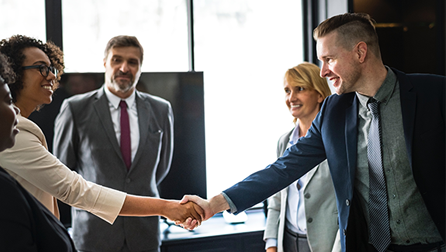 The one constant in our Corporate lives is leadership change. One day your employer announces a company "shake-up" and the next day you have a new boss, manager, team leader.  Along with that comes the anxiety of rebuilding a working relationship with that new leader. Now hopefully they have been well trained in leading a team and making their integration easy and effortless and other times, well, not so much. How do you avoid not being heard or not connecting with the new boss?
This is a very common problem and yes, there are some definite tools you can use. We are often asked to come speak to businesses on something we call "Instant Power Communication". It involves all the top tools on communication (and they work with parent-teen dynamics too), so let's start with some basics.
Communication is 55% body language, 38% tone of voice, and only 7% of communication are the actual words we use. So that's a pretty important 7%! That 7% is further filtered into visual, auditory, and feeling/kinesthetic learning styles.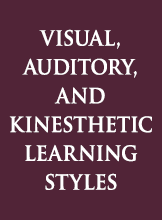 Visual learners need to see you to speak effectively with you, so make sure that you have face to face communication even if it is virtual. Visual learners and are fond of visual aids, such as reports.
Auditory learners will often "tilt" their head to one side, as if they are listening, and tend to mutter and speak to themselves. They also want to "hear" the salient points.
Kinesthetic learners are hands on and want to go through a process with you. The vibe is almost as important as the content.
Your job is to find out which learning style your team leader uses most, and then to put YOUR communication in HIS style. Good luck!
---
WHAT IS YOUR NEXT STEP?
Thank you for taking your time to read this article. We hope you found it informative and that it prompts you into action to begin your TRANSFORMATION to your GREATNESS. As a gift for visiting please choose one or more of our Complimentary or Special Offers.
---
Get a complimentary copy of Dr.Kim's book!
The Mission Manifesto; Passion, Purpose & Profit (Value $47)
Register HERE for your complimentary copy. Go!
---
Looking to attend a Live Event in North America?
2-Day Designing Your Destiny® Seminar at our lowest price of $97+HST (Save $253+HST)
Register HERE for Designing Your Destiny Seminar. Click Here
---

Can't attend a Live Event? Find out how to get to the next level NOW!
Book a complimentary Quantum Discovery Session with Dr. Kim (Value $387)
Register HERE for your Quantum Discovery Session. Go!
---
Questions? We'd love to hear from you so please contact us!
To reach us by phone, call: 905-727-4676 or email: info@creatrixgoquantum.com