by Dr. Kim Redman
as published in Choice Magazine
Part IV of IV from The Book of You: Mastering Your Inner World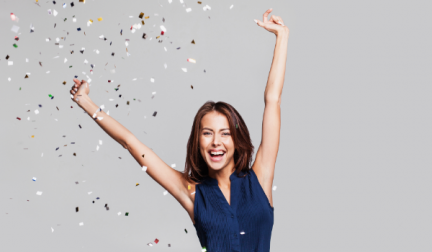 In Part I we introduced you to 'The Book of You' and the Reticular Activating System (RAS) of your brain. In Part II we reviewed that we have internal movies, or representations as they are called in Neuro Linguistic Programming (NLP) and that they are stored holographically in relationship to our body. In Part III we showed you how to change those movies so that you achieve behavioural results. In our last segment of the series we will demonstrate how to feel the way you want to feel in under 15 seconds. Sounds crazy? Not really… at least from the brain's perspective.
What's Really Going On:
The shocking news is that our feelings often have little to do with reality. They are nominalization, or abstractions of our perceptions, filtered by our previous experiences. Our emotions are hundreds (if not thousands) of degrees removed from reality, and while our emotions are valid, they are useless as a measurement of success. That's why we have external evidence procedures. What most of us measure success on is our feelings, and it is much better to refocus ourselves on states that assist us in achieving our goals.
How We Change Things: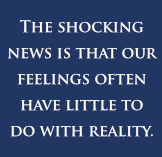 It is estimated that we have 90,000 heartbeats a day, and that we flash a movie and the state that was in that movie, every heartbeat. That means that in order to feel feeling we had to have a movie too. This makes changing our state easier. In NLP, and all behavioral psychology, this is the process of stimulus-response, or anchoring. The great news is that if you ever felt a state before, you can pull that state into the now! It is a full-body experience, so think of this like cheerleading; get up on your feet and really DO this to get a great response.
Ask yourself "Can you remember a specific time where you felt super "X'd" (powerful, loved, excited, etc.) Go back to that time now float down into your body and really FEEL THE FEELING in that moment.
As soon as you feel the feeling – squeeze your ear – and keep the feeling going for up to 15 seconds! Repeat 3x. Feel free to use the same moment over and over as long as it is really intense.
Add to this empowerment anchor for multiple fabulous states.
In order to flood yourself with those feelings, press your ear, on the same spot and hold it for several seconds…and enjoy.
Use this empowerment anchor before a big meeting, or presentation, or before picking up the phone for cold calls. Keep adding to it, and enjoy the by-product that happens; success truly does engender success!
To your Health, Wealth and Happiness.
---
WHAT IS YOUR NEXT STEP?
Thank you for taking your time to read this article. We hope you found it informative and that it prompts you into action to begin your TRANSFORMATION to your GREATNESS. As a gift for visiting please choose one or more of our Complimentary or Special Offers.
---
Get a complimentary copy of Dr.Kim's book!
The Mission Manifesto; Passion, Purpose & Profit (Value $47)
Register HERE for your complimentary copy. Go!
---
Looking to attend a Live Event in North America?
2-Day Designing Your Destiny® Seminar at our lowest price of $97+HST (Save $253+HST)
Register HERE for Designing Your Destiny Seminar. Click Here
---

Can't attend a Live Event? Find out how to get to the next level NOW!
Book a complimentary Quantum Discovery Session with Dr. Kim (Value $387)
Register HERE for your Quantum Discovery Session. Go!
---
Questions? We'd love to hear from you so please contact us!
To reach us by phone, call: 905-727-4676 or email: info@creatrixgoquantum.com