by Dr. Kim Redman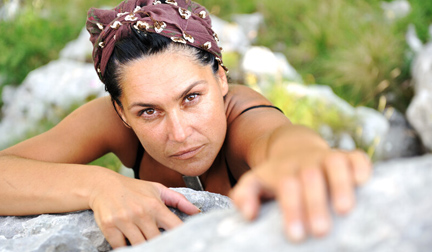 Continuing with the LEADERSHIP series, and excerpts from my upcoming book, As promised, this next set of articles is a series excerpting pieces of one of my upcoming books, "Quantum Leadership: How to Lead from the Soul, Become Visionary, and Change the World". I've decided to weave the letters of LEADERS as per Deepak Chopra's "The Soul of Leadership" book as a guide, and wrap the new material around it. This is one of my favourite books, published in 2010, and if you haven't read it yet, I suggest that you do! There is something in it for everyone!
In the field of Quantum Leadership™, and Quantum Neuro Linguistic Programming™ (QNLP™), Results Coaching, and really any high level transformational field, we speak about humans "being", so that we can be humans "doing", so that we can be humans "having".
If, the"A" in Leadership stands for Action, Decisions happen before Action. Deciding and doing, are skill sets. That means there is an effective way, and an ineffective way to move through the process. In the Ancient Wisdom schools we call this "right action". It is action that allows for great flexibility of behaviour, compassion, and doing via the guidance of your higher wisdom, or soul. Your soul and higher wisdom already HAVE the wisdom and resources you are seeking. Our journey is about accessing that wisdom and allowing it to guide us.
Visionary Leaders all focus on being a role model and modelling excellence, a key component of NLP. All leadership requires a great deal of action and commitment and tenaciousness. The part we often leave out is celebration. I can't tell you how many times one of my mentors have asked, "Did you celebrate this huge win?". The answer was often no.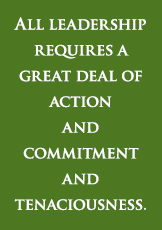 Celebration gives us the space to be present with our achievements, programs our RAS (reticular activation system) to achieve MORE of what we are seeking, and through the sharing with others, allows us to magnetize further gratitude into our lives.
Deepak Chopra's book gives seven types of scenarios that a leader can face and the focus of each situation that allows us to reach the highest intentional result, on pages 90-94. I suggest that these focal points become value based in your life, trying then on and practicing the skills that go with each of them. Our goal as a leader is to expand into these seven roles and the skills and behaviours of each role. Practice will allow us so to flex into them with integrity.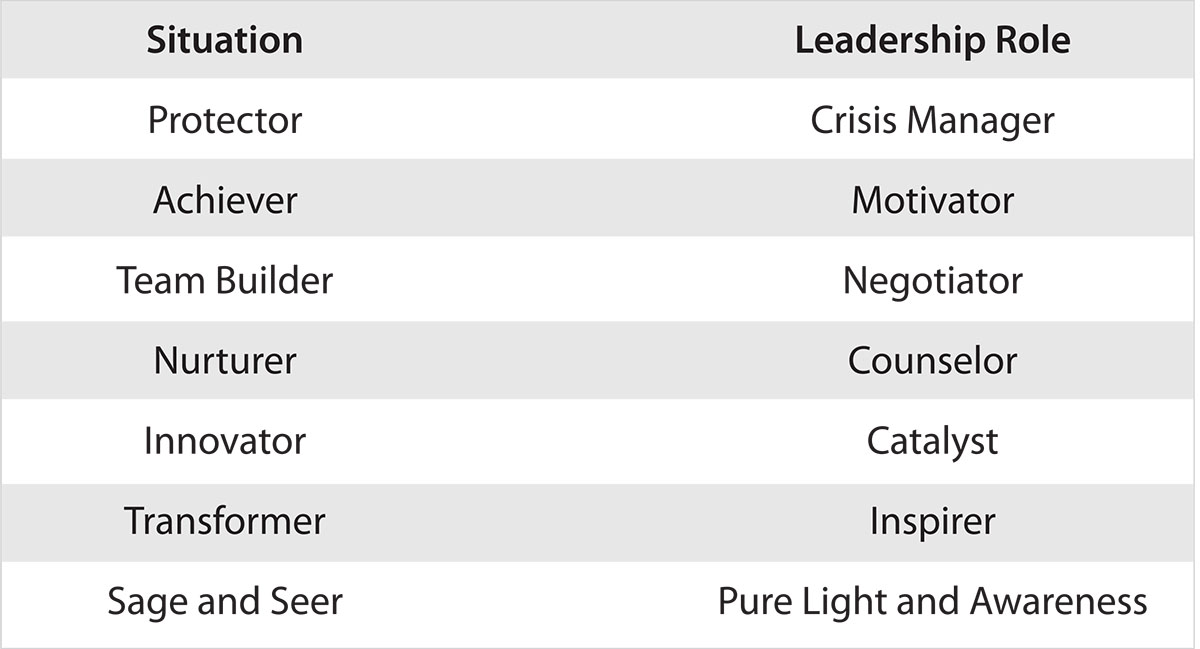 As you build and share more authentic relationships, the natural magnetism of Visionary Leadership grows. As always, seek to guide yourself and others into a greater authenticity and wisdom, expanding your flexibility and compassion along the way. Go be magnificent!
Until next time…
To Your Empowerment
---
WHAT IS YOUR NEXT STEP?
Thank you for taking your time to read this article. We hope you found it informative and that it prompts you into action to begin your TRANSFORMATION to your GREATNESS. As a gift for visiting please choose one or more of our Complimentary or Special Offers.
---
Get a complimentary copy of Dr.Kim's book!
The Mission Manifesto; Passion, Purpose & Profit (Value $47)
Register HERE for your complimentary copy. Go!
---
Looking to attend a Live Event in North America?
2-Day Designing Your Destiny® Seminar at our lowest price of $97+HST (Save $253+HST)
Register HERE for Designing Your Destiny Seminar. Click Here
---

Can't attend a Live Event? Find out how to get to the next level NOW!
Book a complimentary Quantum Discovery Session with Dr. Kim (Value $387)
Register HERE for your Quantum Discovery Session. Go!
---
Questions? We'd love to hear from you so please contact us!
To reach us by phone, call: 905-727-4676 or email: info@creatrixgoquantum.com