by Dr. Kim Redman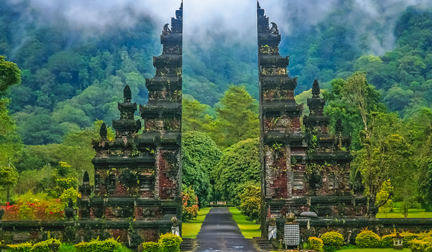 For this next set of articles I thought I would do a series excerpting pieces of one of my upcoming books "Quantum Leadership: How to Lead from the Soul, Become Visionary, and Change the World". I've decided to weave the letters of LEADERS as per Deepak Chopra's "The Soul of Leadership" book as a guide, and wrap the new material around it. This is one of my favourite books, published in 2010, and if you haven't read it yet, I suggest that you do! There is something in it for everyone!
I am often asked about leadership and what it means to me. It's an important question because it goes beyond my own personal values and plugs into an ancient code of "doing good". It means lifting others as you rise and expand. It can often be frustrating in the beginning because "nice" is off the table, and gets replaced with compassionate and kind. A nice person won't tell someone that toilet paper is hanging off their shoe. A kind person will. It means that something other than our own feelings of comfort, or discomfort have to be present as evidence of being on track. I love the quote by First Lady, Eleanor Roosevelt: There are three kinds of minds. Small minds talk about people (gossip). Good minds talk about events. Great minds talk about ideas.
For me leadership is about continual personal growth and the natural magnetization that happens as your head, your heart, and your Soul come together through a vision. This vision is guided by passion, purpose, must be sustainable (profitable) and results in the resources to live your Soul Mission. It's a way to live your calling, even if your calling is not yet how you earn a living.
Traditional leadership historically has been about power, usually OVER others, and brings with it all the fears about having power. You've heard the big myths:
Power changes you.
Power corrupts.
Power is for those who can take it from others.
In the traditional leadership paradigm, leadership is only for a select few.
I just don't believe that. Any of it, actually. Then again my perspective, which I was thankfully awarded my doctorate for, is Quantum Leadership®. Leadership viewed through a set of core competencies, skill sets and behaviours as taught in the Ancient Wisdom Schools in many traditions. Quantum Leadership® embraces those components that are universal through the ancient systems.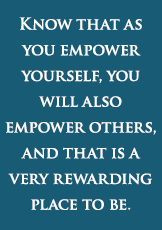 My definition of leadership follows the Hermetic and Mystical Paths that have been taught to me by the Ancient Wisdom, or Mystery Schools; experiential and initiatory bodies who all believe it's about living on Purpose. I love this world view because it is skill and experience based, open to all humans who want to grow, and are willing to do the work of growing into where you seek to go. In this view, old thoughts around power are also rewritten, as the ultimate power to guide us comes to us via our Soul and from the Divine (or the intelligence of the Universe, whichever paradigm works for you). We ALL have this power. And since we all have it, a different dialogue begins to open, and different questions emerge about the Path to Power.
The dialogue and the questions are about the process. Are you willing to take the journey to live on Purpose? Are you willing to tap into and harness your passions? Are you willing to evolve your beliefs in order to serve within the highest order of possibility? Will you grow as a human? Are you willing to start now, from wherever you and your life are at? Mostly, will you engage with the skill sets? Know that as you empower yourself, you will also empower others, and that is a very rewarding place to be.
In the next article on Leadership I will list out the first set of skills in the L of Leaders and add in a few techniques you can play with too.
Until next time.
To Your Empowerment
---
WHAT IS YOUR NEXT STEP?
Thank you for taking your time to read this article. We hope you found it informative and that it prompts you into action to begin your TRANSFORMATION to your GREATNESS. As a gift for visiting please choose one or more of our Complimentary or Special Offers.
---
Get a complimentary copy of Dr.Kim's book!
The Mission Manifesto; Passion, Purpose & Profit (Value $47)
Register HERE for your complimentary copy. Go!
---
Looking to attend a Live Event in North America?
2-Day Designing Your Destiny® Seminar at our lowest price of $97+HST (Save $253+HST)
Register HERE for Designing Your Destiny Seminar. Click Here
---

Can't attend a Live Event? Find out how to get to the next level NOW!
Book a complimentary Quantum Discovery Session with Dr. Kim (Value $387)
Register HERE for your Quantum Discovery Session. Go!
---
Questions? We'd love to hear from you so please contact us!
To reach us by phone, call: 905-727-4676 or email: info@creatrixgoquantum.com