by Dr. Kim Redman
as published in Choice Magazine
Part II of IV from The Book of You: Mastering Your Inner World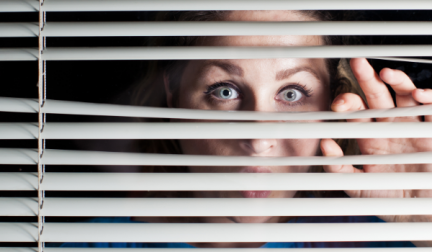 Last Time:
In Part I we introduced you to 'The Book of You' and the Reticular Activating System (RAS) of your brain. It is the programmable sentinel that sifts through reality, allowing us to experience only those things that match the current programs that it is running. This is great if you are already running success, but if success is eluding you, than 'Houston, we have a problem!".
Why It's Hard:
In Neuro Linguistic Programming (NLP) and in cognitive science it is estimated that we have approximately 90,000 heartbeats a day, and   The jargon term is internal representation. The reason why we care, is that the RAS pays attention to what is 'loudest' from a sensory point of view. Good or bad; the loudest movie always wins.
What's Really Going On: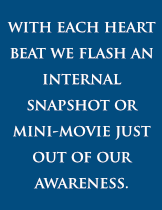 We store these internal representations holographically in relationship to our body; from right in front of our face, to across the room or parking lot. Spatially these mini-movies can be anywhere but we know that the biggest, closest, brightest and most intense movies get noticed first.
Guess where we store our biggest fears? Yup! Right in front of our face! This is why certain experiences seem hard to overcome! We have our fears up front, and our goals and dreams far away, small and dark.
How We Change Things:
"No one puts Baby in a corner!" So let's change things.
HINT: To make this work you need to do it pretty quickly, so treat it like an imagination exercise, rather than thinking about it.
Find a fear, and ask yourself, "When you think about how much you dislike it, do you have a picture and where is it?". Point to it immediately! Now using your breath and imagination, push it into the sun so it burns up. Lock it there, like Tupperware.
The rule is: If you take something out, replace it. Now ask yourself the same question about your magnificence. It is probably small and dark and far away. Whoosh it up close to your face, make it a movie with the perfect sounds and feelings and lock it into place. Notice the difference.
In Part III of this series: So What's a SWISH Anyway? We will look at building on the above technique to change your own behavior. Yes! It is changeable!
To Your Health, Wealth and Happiness
---
WHAT IS YOUR NEXT STEP?
Thank you for taking your time to read this article. We hope you found it informative and that it prompts you into action to begin your TRANSFORMATION to your GREATNESS. As a gift for visiting please choose one or more of our Complimentary or Special Offers.
---
Get a complimentary copy of Dr.Kim's book!
The Mission Manifesto; Passion, Purpose & Profit (Value $47)
Register HERE for your complimentary copy. Go!
---
Looking to attend a Live Event in North America?
2-Day Designing Your Destiny® Seminar at our lowest price of $97+HST (Save $253+HST)
Register HERE for Designing Your Destiny Seminar. Click Here
---

Can't attend a Live Event? Find out how to get to the next level NOW!
Book a complimentary Quantum Discovery Session with Dr. Kim (Value $387)
Register HERE for your Quantum Discovery Session. Go!
---
Questions? We'd love to hear from you so please contact us!
To reach us by phone, call: 905-727-4676 or email: info@creatrixgoquantum.com