by Dr. Kim Redman
as published in Choice Magazine
Part III of IV from The Book of You: Mastering Your Inner World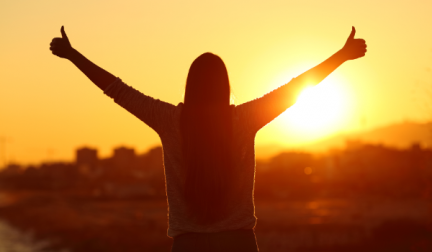 In Part I we introduced you to 'The Book of You' and the Reticular Activating System (RAS) of your brain. It is the programmable sentinel that sifts through reality, allowing us to experience only those things that match the current programs that it is running. In Part II we reviewed that we have internal movies, or representations as they are called in Neuro Linguistic Programming (NLP) and that they are stored holographically in relationship to our body.
What's Really Going On:
These spatial movies exist for our behavior too. They are called strategies and they function outside of our awareness. Functioning outside of our conscious awareness means that we only become awareness when we are doing the behavior. This is why the average person has blown their New Year's resolutions in 17 days or less. So how do we change an unconscious strategy, consciously?
How We Change Things: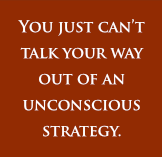 We are going to wake up the RAS by inputting a compelling new future, or strategy. In order to make this work we need to create a super slow motion movie of a behaviour that we want to change. Let's use dropping your keys at the door instead of hanging them up. Follow the steps below:
Ask yourself "How did you know it was time to drop the keys?" Now slow down your entrance into the house; your hand was on the doorknob…now was it time to drop them/ you opened the door…now was it time, etc. Get the exact moment, if possible.
Next, we need a movie of what you would like to do instead that starts from the exact moment you found in the last step. In our example it could be that I turn and close the door, now it's time to drop the keys. What I want to do instead, is turn back to the key rack and hang them up.
HINT: To make this next step work you need to do it pretty quickly, so treat it like an imagination exercise, rather than thinking about it. You do it as fast as you say the word SWISH!
Make sure the new movie is big and bright and has lots of "oomph" to it
Take the new movie physically with your hands and SWISH it, like a pie right into your face, aimed at your forehead. At the same time let the old movie of the keys dropping become small and dark.
Repeat this 3 times in a row, and whenever you want to make the new behaviour 'louder' for the RAS.
Enjoy the new you!
In our final article, Part IV, we will look at a quickly to feel the way you want to feel in 15 seconds or less!
To Your Health, Wealth and Happiness.
---
WHAT IS YOUR NEXT STEP?
Thank you for taking your time to read this article. We hope you found it informative and that it prompts you into action to begin your TRANSFORMATION to your GREATNESS. As a gift for visiting please choose one or more of our Complimentary or Special Offers.
---
Get a complimentary copy of Dr.Kim's book!
The Mission Manifesto; Passion, Purpose & Profit (Value $47)
Register HERE for your complimentary copy. Go!
---
Looking to attend a Live Event in North America?
2-Day Designing Your Destiny® Seminar at our lowest price of $97+HST (Save $253+HST)
Register HERE for Designing Your Destiny Seminar. Click Here
---

Can't attend a Live Event? Find out how to get to the next level NOW!
Book a complimentary Quantum Discovery Session with Dr. Kim (Value $387)
Register HERE for your Quantum Discovery Session. Go!
---
Questions? We'd love to hear from you so please contact us!
To reach us by phone, call: 905-727-4676 or email: info@creatrixgoquantum.com