by Dr. Kim Redman
as published in SNAPD Aurora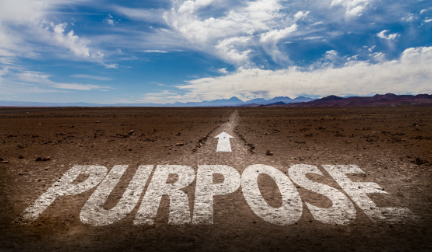 I spoke recently with a young person who asked me a question I think is systemic amongst our youth. It went like this "Teachers and parents keep telling me that I have certain talents, yet those things don't seem to excite me. How do I know what I'm supposed to do?"
Natural talents and gifts are like themes, and so they can be present in many, highly diverse areas of our lives. For example; being good with people is valuable in many areas. I am sure the adults in your life are merely excited for you, and your many life possibilities.
None of that will help you to know that you know. Some tips from the leadership courses I train might assist you here:
This is a journey, not a destination. Many people have no idea what to do with their lives. More importantly, you don't need to know what you are doing with your life… you need to decide what to explore next.
Helping people? Working with animals? Problem solving? Think of this from a high level place. Identify your passions first, then explore what trades or professions allow you to touch your passion.
Think outside the box! Love motor racing, but not talented enough to be one of the top twenty drivers in the world? You can still work in the industry in any area; public relations (people), marketing and advertising (graphics), building engines (technology and industry), etc.
Think back on things you have done where you felt great, or things that you've seen or heard or read about that excite you… list the activities that you were engaged in and look for the theme.
Another great resource is the "What Color is Your Parachute", book. It has lots of fun exercises in it that all revolve around your talents, and point you to industries that match.
We do an in-depth segment about this at our weekends, and during our professional trainings. For more information check-out our What If Your Next Step offers below.
To Your Health, Wealth and Happiness!
---
WHAT IS YOUR NEXT STEP?
Thank you for taking your time to read this article. We hope you found it informative and that it prompts you into action to begin your TRANSFORMATION to your GREATNESS. As a gift for visiting please choose one or more of our Complimentary or Special Offers.
---
Get a complimentary copy of Dr.Kim's book!
The Mission Manifesto; Passion, Purpose & Profit (Value $47)
Register HERE for your complimentary copy. Go!
---
Looking to attend a Live Event in North America?
2-Day Designing Your Destiny® Seminar at our lowest price of $97+HST (Save $253+HST)
Register HERE for Designing Your Destiny Seminar. Click Here
---

Can't attend a Live Event? Find out how to get to the next level NOW!
Book a complimentary Quantum Discovery Session with Dr. Kim (Value $387)
Register HERE for your Quantum Discovery Session. Go!
---
Questions? We'd love to hear from you so please contact us!
To reach us by phone, call: 905-727-4676 or email: info@creatrixgoquantum.com