by Dr. Kim Redman
as published in SNAPD Aurora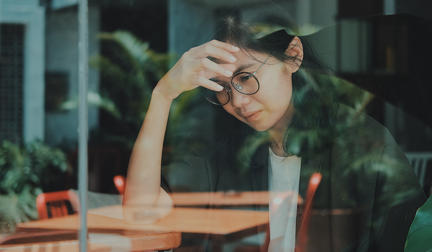 I'm often told that periods of transition in our lives feel like crisis. Others might think that an over statement. Let's be real… if it feels like a crisis… then it is.
So let's chat about crisis management with these 4-tips:
 Tip #1 – Safety First: If you, or someone else you know, is dangerous to self or others you must contact outside resources. All situations can be resolved in time, with resources, as long as you are around on this planet. 911 will activate the system. The system will connect you with resources.
Tip #2 – Resources: The only thing that will guarantee failure is isolation or thinking you can, or should, handle it on your own. One of the things we teach in leadership seminars is that any problem that exists for longer than 6 weeks without a significant shift towards the positive, requires an outside resource. From an NLP perspective we know that the odds are good that someone has been in this situation before you. Therefore we can research and learn from those experiences. Doing the same thing over and over expecting different results is one of the definitions of insanity, according to Einstein. Do something different.
Tip #3 – Frames: The NLP experience teaches us that all obstacles are also an opportunity for growth. The theory is that wherever you want to get to is new for you. New places require new skills. New skills require active, conscious interaction with someone who already has those skills so that when you arrive in the new place you can thrive. Thriving beats survival any day.
Remember as a wise man once said, "Change is inevitable. Growth is a choice." Be open to accept the realization you are in crisis and begin to manage it with these tips to breakthrough to the other side and continue your brilliant journey to your health, wealth and happiness!
---
WHAT IS YOUR NEXT STEP?
Thank you for taking your time to read this article. We hope you found it informative and that it prompts you into action to begin your TRANSFORMATION to your GREATNESS. As a gift for visiting please choose one or more of our Complimentary or Special Offers.
---
Get a complimentary copy of Dr.Kim's book!
The Mission Manifesto; Passion, Purpose & Profit (Value $47)
Register HERE for your complimentary copy. Go!
---
Looking to attend a Live Event in North America?
2-Day Designing Your Destiny® Seminar at our lowest price of $97+HST (Save $253+HST)
Register HERE for Designing Your Destiny Seminar. Click Here
---

Can't attend a Live Event? Find out how to get to the next level NOW!
Book a complimentary Quantum Discovery Session with Dr. Kim (Value $387)
Register HERE for your Quantum Discovery Session. Go!
---
Questions? We'd love to hear from you so please contact us!
To reach us by phone, call: 905-727-4676 or email: info@creatrixgoquantum.com