by Dr. Kim Redman
as published in SNAPD Aurora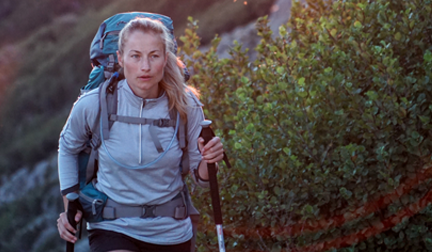 How do you know how long something is supposed to take? When is enough? Do you start out thinking something will take a few hours, a few days maybe even a few weeks, only to find it ends up being months if at all?
I was recently at a weekend training with Kahu Fred Sterling, who is both a traditional minister as well as a full native shaman. He speaks a lot of a great concept: Courage.
Courage is defined as action in the face of fear. It is not fearlessness. If it were, fearlessness we would not need any courage. You have to have the courage to take the journey, whatever that journey is; healing, a new career, making your relationship the best relationship it can be, etc. If we want it badly enough, we summon the courage. If we don't want it badly enough, then we won't summon the courage. Interesting self-assessment point, isn't it?
When you are on the journey, it is done when it is done. Often we miscalculate how long that will take. Kahu has a great phrase that he uses a lot: 5 or 50. That means you keep going, course correcting along the way, until you are at your destination. As a minister, he says that the only thing we get judged on is not how many steps the journey took but whether or not you engaged with your journey. I find that comforting.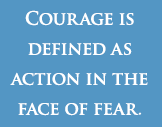 As a Master NLP Trainer and Coach I would add that an evidence procedure is very helpful too. An evidence procedure is how we measure or calibrate whether we are on the path to our destination. It is something that is external to you, measurable, and just like at school or business, has nothing to do with our feelings.
Good luck with the journey having the courage to begin and see it through until you know you are there.
To Your Health, Wealth and Happiness!
---
WHAT IS YOUR NEXT STEP?
Thank you for taking your time to read this article. We hope you found it informative and that it prompts you into action to begin your TRANSFORMATION to your GREATNESS. As a gift for visiting please choose one or more of our Complimentary or Special Offers.
---
Get a complimentary copy of Dr.Kim's book!
The Mission Manifesto; Passion, Purpose & Profit (Value $47)
Register HERE for your complimentary copy. Go!
---
Looking to attend a Live Event in North America?
2-Day Designing Your Destiny® Seminar at our lowest price of $97+HST (Save $253+HST)
Register HERE for Designing Your Destiny Seminar. Click Here
---

Can't attend a Live Event? Find out how to get to the next level NOW!
Book a complimentary Quantum Discovery Session with Dr. Kim (Value $387)
Register HERE for your Quantum Discovery Session. Go!
---
Questions? We'd love to hear from you so please contact us!
To reach us by phone, call: 905-727-4676 or email: info@creatrixgoquantum.com