by Dr. Kim Redman
as published in SNAPD Aurora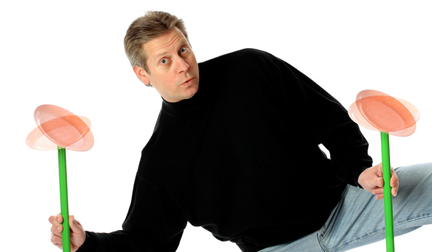 Does life seem to be speeding up, and with all your roles gentlemen (husband, father, profession) are you feeling the stress? Are you getting overwhelmed and find yourself close to completely shutting down?
This is a very common situation! It is caused by 'spinning-plate syndrome'. Our lives can be just like a stage performer, running from spinning plate, to spinning plate, attempting to keep them all in the air, simultaneously. It is exhausting and less than ideal. In NLP we say that overwhelm is a "detail-dilemma", and what that means is that our brains can only handle approximately 5-7 things before it 'shorts-out'.
The answer is more simple than you might think, but people often resist it. Systems will remove the overwhelm and create the feeling of space in your world. Often those systems involve technology. Even if you use technology, you may not be using it structurally…so let me give you some examples:
Many of use to-do lists. Do you categorize them by time categories; urgent, non-urgent, important, non-important? Our goal is to get to tasks while they are important, but non-urgent. Urgent and important = putting out fires.
Do you use a calendar? If so, is your WHOLE LIFE in it, and again, by category: personal time, couple time, family time, household time, business development, sales, etc. ALL of it needs to go into blocks, and that way you can easily wrap your hands around what blocks are missing, and move blocks to create flexibility. Google calendar is great for this as it is free, and you can create a separate calendar for EACH category, colour-code it, and have it all show-up in the same place, instantly, on all internet-accessible devices.
Delegate! The "it takes too long to teach someone else" or the "no one does it like me" syndrome is penny-smart and pound foolish. It guarantees that you wind up in overwhelm, every time. Instead define what you are good at, what you enjoy, and farm out the rest, as soon as you are physically able.
Remember that all of these things are skills. No one pops out at birth knowing these things. We ALL had to learn them, and a balanced, thriving life is worth the effort.
We do an in-depth segment about these skills at our weekends, and during our professional trainings. If you would like more information check-out our What Is Your Next Step offers below.
---
WHAT IS YOUR NEXT STEP?
Thank you for taking your time to read this article. We hope you found it informative and that it prompts you into action to begin your TRANSFORMATION to your GREATNESS. As a gift for visiting please choose one or more of our Complimentary or Special Offers.
---
Get a complimentary copy of Dr.Kim's book!
The Mission Manifesto; Passion, Purpose & Profit (Value $47)
Register HERE for your complimentary copy. Go!
---
Looking to attend a Live Event in North America?
2-Day Designing Your Destiny® Seminar at our lowest price of $97+HST (Save $253+HST)
Register HERE for Designing Your Destiny Seminar. Click Here
---

Can't attend a Live Event? Find out how to get to the next level NOW!
Book a complimentary Quantum Discovery Session with Dr. Kim (Value $387)
Register HERE for your Quantum Discovery Session. Go!
---
Questions? We'd love to hear from you so please contact us!
To reach us by phone, call: 905-727-4676 or email: info@creatrixgoquantum.com