by Dr. Kim Redman
as published in SNAPD Aurora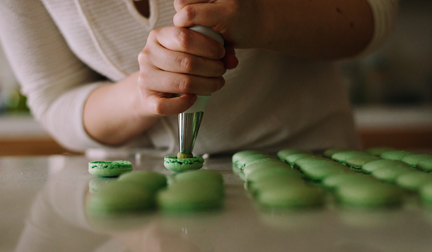 Have you been thinking about making some changes in your life? Have you set your passions aside to live your "life" and now you're feeling trapped by the very life you have served? Are you looking for HELP?
Lets just see if we can't open your door on reclaiming your passion.
Passion. It is such an often elusive concept. Even when it exists people have a hard time with balancing passion. It's passion after all!
In the coaching process I often get the opportunity to guide people as they reconnect with their passions and find ways to integrate those passions into their lives. Passions are unique to the individual and so what jazzes each of us is also often unique. The important thing to remember when working with passion is that your passions source you. That means they are one of the key ways that we fill ourselves up so that we can engage with and create a life of excellence.
Some key questions to ask yourself:
If you could spend your time doing anything, what would it be?
If you were to rate the top five things you love doing what might they be?
Rate the activities where you spend the most time on a daily basis?
Were the daily activities the same as the activities you love?
If the answer was no, how can you weave those activities into your daily life?
One of the secrets to passion(s) is to understand that how you earn a living and what sources you may be different things. Oprah called it 'your calling'. Your calling may be to bake and creatively nourish. It may be to source through gardening. It may be to start your own business. It may be to write and share your vision and story.
What is a constant is the timing. You only have NOW, so begin today. Carve out some time in your calendar for your passion. Even small investments pay out huge yields in this game.
To Your Health, Wealth and Happiness!
---
WHAT IS YOUR NEXT STEP?
Thank you for taking your time to read this article. We hope you found it informative and that it prompts you into action to begin your TRANSFORMATION to your GREATNESS. As a gift for visiting please choose one or more of our Complimentary or Special Offers.
---
Get a complimentary copy of Dr.Kim's book!
The Mission Manifesto; Passion, Purpose & Profit (Value $47)
Register HERE for your complimentary copy. Go!
---
Looking to attend a Live Event in North America?
2-Day Designing Your Destiny® Seminar at our lowest price of $97+HST (Save $253+HST)
Register HERE for Designing Your Destiny Seminar. Click Here
---

Can't attend a Live Event? Find out how to get to the next level NOW!
Book a complimentary Quantum Discovery Session with Dr. Kim (Value $387)
Register HERE for your Quantum Discovery Session. Go!
---
Questions? We'd love to hear from you so please contact us!
To reach us by phone, call: 905-727-4676 or email: info@creatrixgoquantum.com