by Dr. Kim Redman
as published in SNAPD Aurora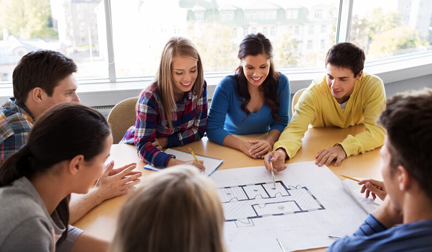 With School Exams Finished What Will Help Our Children Succeed Next Year?
In this week's article we are continuing with our Learning Tools Made Easy series. Last week we spoke about a powerful tool called the Learning State. This week we are looking at a coaching technique called Reverse Engineering for Success.
One of the key traps at the start of any and every new school year schedule is overwhelm. This is true of all learning ages and environments. Do I study endlessly? Is more better? How do I get the most out my time? Will I even have enough time?!!!
First of all, breathe… OUT… deeply. Repeat three times so you turn off your adrenal response. Secondly, hear me when I say that this is normal. Your brain can only hold approximately seven things at once. When you are attempting to hold seven things for each class, you cook up a good case of overwhelm. Thirdly, we'll make a plan that works with your brain. It is a great life skill to have too.
Reverse Engineering: The Overwhelm Solution
When we have exceeded our own ability to keep things straight in our head, the successful person uses systems. That's why we use calendars and money management systems. Systems can be viable extensions of our brains. Systems track data for us leaving our seven choices to be about the daily items like what cereal we want to eat or what route to take to class.
Purchase a calendar that has 24 hours on it. E-calendar or paper is just fine, as long as it is not just the little boxes. Those guarantee overwhelm!
Put all assignments, projects and exams that are due on the date they are due.
Put all classes, and work hours that you can on the calendar too. In 'Google' you can create a calendar for each item and colour code it.
Based on tasks for each item, guess-timate how many hours you will need.
Now spread out those hours over the weeks that are available to you from the day you receive your assignment until the time it is due. You will easily find that it takes a very small, easily managed block of time, to get to your success.
Before bed each night, check in to see what your tomorrow looks like.
The technique will serve you well for the rest of your life. Remember that time is a commodity and therefore it can't be saved. Time can only be spent. Spend it wisely and you will have all the time in the world.
These may sound like incredibly simple techniques. They are! They are also very power-full. Anything that is truly viable must also be simple to use. Play with these and keep me posted!
To Your Health, Wealth and Happiness!
---
WHAT IS YOUR NEXT STEP?
Thank you for taking your time to read this article. We hope you found it informative and that it prompts you into action to begin your TRANSFORMATION to your GREATNESS. As a gift for visiting please choose one or more of our Complimentary or Special Offers.
---
Get a complimentary copy of Dr.Kim's book!
The Mission Manifesto; Passion, Purpose & Profit (Value $47)
Register HERE for your complimentary copy. Go!
---
Looking to attend a Live Event in North America?
2-Day Designing Your Destiny® Seminar at our lowest price of $97+HST (Save $253+HST)
Register HERE for Designing Your Destiny Seminar. Click Here
---

Can't attend a Live Event? Find out how to get to the next level NOW!
Book a complimentary Quantum Discovery Session with Dr. Kim (Value $387)
Register HERE for your Quantum Discovery Session. Go!
---
Questions? We'd love to hear from you so please contact us!
To reach us by phone, call: 905-727-4676 or email: info@creatrixgoquantum.com