by Dr. Kim Redman
as published in SNAPD Aurora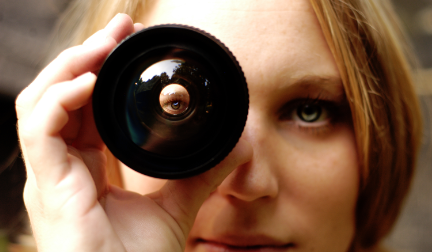 You may have wondered how different your life might be if you managed it proactively rather than reactively. To do that you would first need to understand the difference wouldn't you?
A simple way to look at this is through the Serenity Prayer: (paraphrase) God grant me the courage to accept those things I cannot change, the courage to change the things I can, and the wisdom to know the difference. That last part is always the kicker!
Most of us spend our time, money and energy, reactively, worrying about things we have no direct influence over, like nuclear war, financial institutions crashing, etc. Instead through the lens of leadership, we ask you to focus on, and have the courage to change what you can, in your own life. Here are some ideas:
Look first into your own life. Where is your OWN life out of balance? Health? Wealth? Relationship?
Is your perception of your life, such that you feel like a victim of your circumstances? To quote Eleanor Roosevelt, "No one hurts us without our permission." This is a tough emotional pill to swallow, for sure. Blame gives our power away. If you can't change the circumstance, you CAN change how you respond to that circumstance. Start there. Your response IS your response-ability.
Think globally, act locally. Take any of those big issues that you have no control over, and explore how to make an impact in your own community. Concerned about world hunger? Contribute to the local foodbank in time, money and energy. When enough of us do that in our communities, we shift the world.
Get involved. Put your time, money and energy in a solution-based vector on any "out-there" concerns you have. Be careful to focus on solution, rather than 'fighting' the problem. To paraphrase Mother Theresa: I won't contribute to a "war on drugs"…that makes the drugs stronger. Find me a celebration of health instead and I will join you. What we resist, persists. Avoid anything with a 'fight' energy –rename it and focus on solution instead.
Remember that all of these things are skills. No one pops out at birth knowing these things. We ALL had to learn them, and a value-based, thriving life is worth the effort.
We do an in-depth segment about this at our weekends, and during our professional trainings. For more information check-out our What Is Your Next Step offers below.
To Your Health, Wealth and Happiness!
---
WHAT IS YOUR NEXT STEP?
Thank you for taking your time to read this article. We hope you found it informative and that it prompts you into action to begin your TRANSFORMATION to your GREATNESS. As a gift for visiting please choose one or more of our Complimentary or Special Offers.
---
Get a complimentary copy of Dr.Kim's book!
The Mission Manifesto; Passion, Purpose & Profit (Value $47)
Register HERE for your complimentary copy. Go!
---
Looking to attend a Live Event in North America?
2-Day Designing Your Destiny® Seminar at our lowest price of $97+HST (Save $253+HST)
Register HERE for Designing Your Destiny Seminar. Click Here
---

Can't attend a Live Event? Find out how to get to the next level NOW!
Book a complimentary Quantum Discovery Session with Dr. Kim (Value $387)
Register HERE for your Quantum Discovery Session. Go!
---
Questions? We'd love to hear from you so please contact us!
To reach us by phone, call: 905-727-4676 or email: info@creatrixgoquantum.com