by Dr. Kim Redman
as published in SNAPD Aurora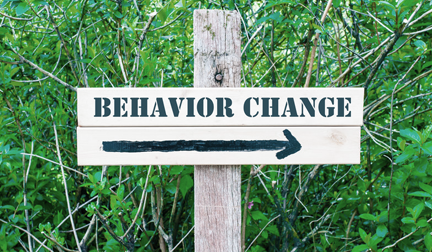 "I'm fed up! I seem to do the same thing over and over… I lose 15 pounds, then I gain it back! How do I stop the insanity?!"
Sound familiar, be it weight loss or any other new or better habit? Does it sound like you or someone you know?
This is a very common experience and it is incredibly frustrating! So often we hear people beating themselves up, saying they are weak-willed and wondering why. They know what to do but they do something else instead.
In NLP, this has more to do with a flawed strategy than will power. Strategies are how we do what we do in our heads, when we do anything. This happens automatically as it is an unconscious set of steps.
Any behaviour that happens over and over has two key aspects to it:
1. It is an away-from strategy in our lingo. That means that it starts when we don't like something. For example, we look in the mirror and truly dislike what we see. That is O.K. to begin the strategy. However if the pain of what we don't want is driving us, then as soon as we make some progress, we feel less pain and then do it all over again.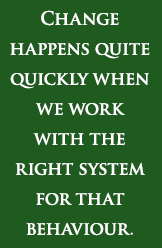 It is necessary to also have a goal that you are moving towards. It's like a good sports game; you can't win in sports if you are only being defensive. You have to have a good offence too.
2. Anything we repeat over and over may be a looped strategy. That means that it may not have enough steps in it to allow us to assess whether or not to continue with the behaviour.
Both of the above situations can be best addressed working with someone who can elicit the strategies. Change happens quite quickly when we work with the right system for that behaviour. "Trying" to do it on your own and consciously, which is the wrong system, can take quite a while!
Good luck with building positive strategies.
To Your Health, Wealth and Happiness!
---
WHAT IS YOUR NEXT STEP?
Thank you for taking your time to read this article. We hope you found it informative and that it prompts you into action to begin your TRANSFORMATION to your GREATNESS. As a gift for visiting please choose one or more of our Complimentary or Special Offers.
---
Get a complimentary copy of Dr.Kim's book!
The Mission Manifesto; Passion, Purpose & Profit (Value $47)
Register HERE for your complimentary copy. Go!
---
Looking to attend a Live Event in North America?
2-Day Designing Your Destiny® Seminar at our lowest price of $97+HST (Save $253+HST)
Register HERE for Designing Your Destiny Seminar. Click Here
---

Can't attend a Live Event? Find out how to get to the next level NOW!
Book a complimentary Quantum Discovery Session with Dr. Kim (Value $387)
Register HERE for your Quantum Discovery Session. Go!
---
Questions? We'd love to hear from you so please contact us!
To reach us by phone, call: 905-727-4676 or email: info@creatrixgoquantum.com