by Dr. Kim Redman
as published in SNAPD Aurora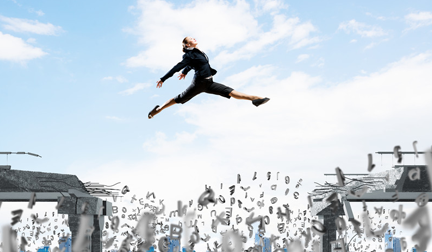 How come you keep hitting obstacles every time you set new goals? Do you think it is a pattern?
People often get this confused because we all hear 'Go with the flow'. As all leaders and the Ancient Wisdom schools around the world know, the only way to avoid obstacles is to avoid any goals, and no one wants that kind of life!
As a matter of fact as soon as you set a goal, it must be tested. Usually up to three times. This means your friends or family will attempt to talk you out of it, or some unforeseen financial challenge will jump out. That's O.K. It simply means you are creating momentum in a new direction. Stay focused on what you want.
There is a key to getting through this stage easily: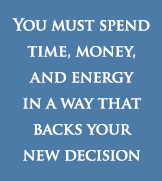 Be consistent. This is really about boundaries, so DO what you say you are going to DO and everyone will back off quickly. If you cave in on test number two, the cycle of testing begins again.
Remember that deeds speak and talk is cheap, so actions and words should match.
Remember to argue for your possibilities rather than your limitations. The secret question is, "How can I _______?" Negotiation is appropriate here. It doesn't need to be you against the world in order to set a new boundary.
You must spend time, money, and energy in a way that backs your new decision.
We do an in-depth data boundaries segment at our weekends where we teach the three steps you must follow, and give that as one of many templates around leadership. To learn more check-out our What Are Your Next Steps offers below.
To Your Health, Wealth and Happiness!
---
WHAT IS YOUR NEXT STEP?
Thank you for taking your time to read this article. We hope you found it informative and that it prompts you into action to begin your TRANSFORMATION to your GREATNESS. As a gift for visiting please choose one or more of our Complimentary or Special Offers.
---
Get a complimentary copy of Dr.Kim's book!
The Mission Manifesto; Passion, Purpose & Profit (Value $47)
Register HERE for your complimentary copy. Go!
---
Looking to attend a Live Event in North America?
2-Day Designing Your Destiny® Seminar at our lowest price of $97+HST (Save $253+HST)
Register HERE for Designing Your Destiny Seminar. Click Here
---

Can't attend a Live Event? Find out how to get to the next level NOW!
Book a complimentary Quantum Discovery Session with Dr. Kim (Value $387)
Register HERE for your Quantum Discovery Session. Go!
---
Questions? We'd love to hear from you so please contact us!
To reach us by phone, call: 905-727-4676 or email: info@creatrixgoquantum.com